About
Us
Clinify EMR is Africa's largest and only interoperable aggregator of healthcare systems.
At Clinify, we recognize the importance of a centralized platform in the advancement of healthcare delivery. This is why we are strategically positioned in-between Health Maintenance Organizations (HMOs) and Healthcare Providers to provide claims verification, processing, and payment services. Our team is backed with deep expertise in the deployment of global Electronic Medical Record (EMR) Systems and Health IT solutions.
Mission
To digitally centralize health records and make healthcare services easily accessible in Africa.
Vision
To leverage technology and data-driven insight to enable healthcare delivery in Africa.
Optimize
healthcare

delivery while maximizing

margins

Clinify is an end-to-end Health Information Management System (HIMS) that offers healthcare providers the tools and channels to improve health outcomes for patients and create a seamless health management experience. We have integrated World Health Organization (WHO) standardized ICD 10 & 11, SNOMED CT, LOINC , and CPT 4 codes into our EMR systems. This ensures complete standardization across all platforms.
Centralized and Standardized EMR
Robust Telemedicine Platform
Revenue Uplift and Assurance
Medical Reporting and Analytics
We facilitate
fraud proof

insurance billing and patients' payments

Clinify is the only Electronic Medical Record (EMR) System that can be used to directly submit health insurance claims in Africa. We aggregate all Health Maintenance Organizations (HMOs) and Healthcare Providers through our centralized platform, thereby giving them access to one portal.
Product
Features
…highlighting some of our key EMR features that give us a unique competitive advantage
Management & Reporting
Customization
Finance
Clinical Workflow
Ease of Use
Analytics and Reporting System
Permissions Management
Real-time In-App Notifications
Staff Management
Tariffs Management System
Telemedicine Platform
Inventory Management System
Getting started with
Clinify
To get the Clinify EMR fully working at your facility, all you need are:
Desktop Computer, Laptop, Tablet or Smartphone
Internet Connection
Email Address
Phone Number
We cater for...
Providing patients with accurate, up-to-date, and complete medical records and investigation results through their personalized portals.
Our free, centralized, and robust EMR is well suited with various tools for hospitals, clinics, radiology centres, laboratories, and pharmacies for adequate end-to-end health management.
Private Health Insurance Companies
We provide real-time access to claims accrued and encounter details to providers (which is only possible through an EMR); standardization of tariffs, and AI/ML based claims validation system for instant flagging of fraudulent claims.
Government Health Management Agencies
We work with government health management agencies and state contributory schemes to provide centralized ICT infrastructure, EMR deployment to private as well as public facilities for extensive data reporting and management on healthcare delivery optimization; with the overall objective of achieving universal health coverage for all.
Why our
partners

choose us

Everything you need to accept our EMR and grow your facility.

Clinify is a good and commendable attempt at digitizing and centralising patient-doctor interaction, hospital medical records, and hospital inventory management. The simplicity of its beautiful user interface as well as its features and capabilities are not only impressive but competitive (relative to other similar software). It's on its way to becoming the market leader in Nigeria and Africa especially when it achieves integration with (or incorporation of) a robust accounting software.

Mayfair Medical Centre
My experience with Clinify has been a good one so far, I believe it has greatly improved patient-pharmacist interactions in the Pharmacy and served as a very good analytical tool for patient centric service.
Mendel's Pharmacy
Excellent Product. Should have done this years ago. I like to be self-sufficient. I have used Clinify EMR for over a year and find that it suits my needs perfectly. That having been said, I am a specialist and have had to develop many of my own forms and other customizations before the product was directly useful to me. The price is wonderful! The product works, it ultimately reduces patients waiting time. Flexibility is great. Also the staff management is awesome. Clinify offers awesome reminders for both the patients and clinical staff. Works on multiple platforms.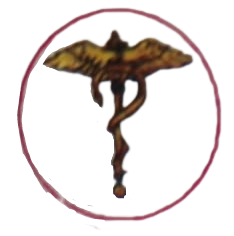 Prime Healthgate Medicare
Frequently asked
questions
Product
How can I schedule a demo or training session?
We are delighted to answer your questions and schedule a demo or training session. Click here to fill in the form or contact us at 0700CLINIFY (07002546439) or email us at contact@myclinify and we would get back to you with the earliest time slot available.
Infrastructure
Do we need an internet connection to use the Clinify EMR App?
Yes. However, if your facility requires an intranet set-up, we are happy to provide the service.
Infrastructure
How many devices do I need for the EMR?
Ideally, you will need one device per department, however, if you already have one device for claims submission, we can get you started on it while you plan to procure more.
Infrastructure
I already have an EMR, would I need to start afresh if I use Clinify?
Clinify can provide assistance with migrating your existing data into our database. You do not need to start over.
Infrastructure
Can this software be customized to my facility?
Yes, the software can be tailored to meet your facility's workflow needs. We have been able to implement all requested modifications and additions from different facilities.
Claims
How long would it take to process claims through the Clinify EMR?
Claims are submitted and processed immediately as we are fully integrated with the HMO's insurance billing system.
Claims
Can I also request preauthorizations or submit claims with the Clinify EMR System?
Yes, you can request preauthorizations and also submit claims directly to your HMO using Clinify EMR.
Costs
How much does it cost to set up Clinify EMR System at our facility?
The Clinify EMR System is free. The Inventory Management System goes for ₦10,000 Naira monthly or ₦100,000 Naira for a one-time annual payment.
Costs
How much does it cost to set up an Intranet connection at our facility?
Thanks! for reaching us, we will respond shortly 👍
Fill out for a quick response